Ethernet Connection
There is a Gigabit Ethernet port on the StationPC device. Using Ethernet cable is strongly recommended if you want to watch HD movies, play cloud games and stream games using moonlight, which will bring you better experience.
Go to Settings > Network > Ethernet, enable it and plug your house's Ethernet cable into the device's Gigabit Ethernet port.
It is connected now.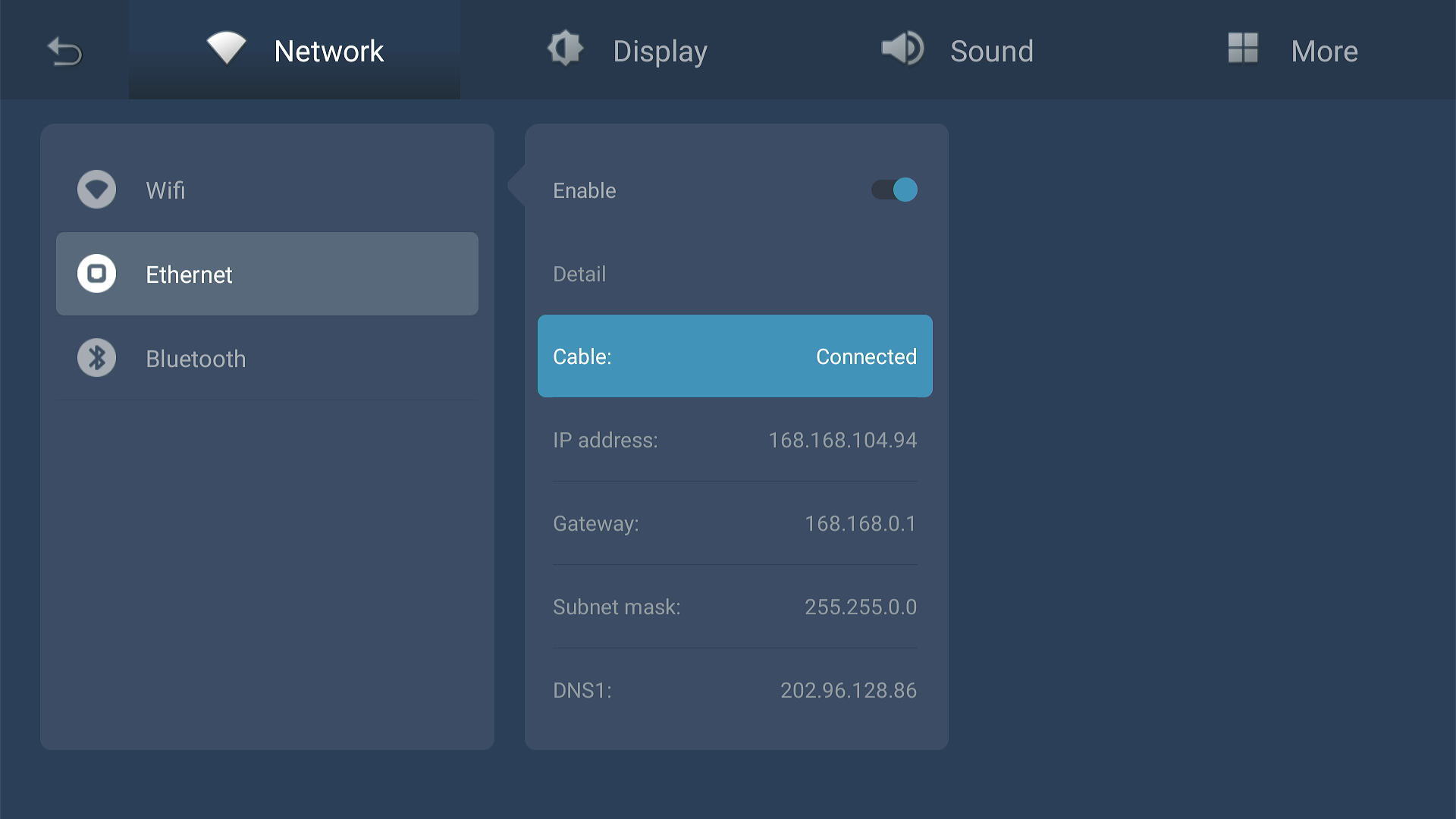 WiFi Connection
Go to Settings > Network > Wifi, enable it and connect your wifi. 5G wifi is recommended because of better speed.