Intro
Armbian is a lightweight Debian system specially designed for ARM CPU. It is simple, compact, fast and safe. In this chapter we will introduce how to run Armbian desktop system on Station.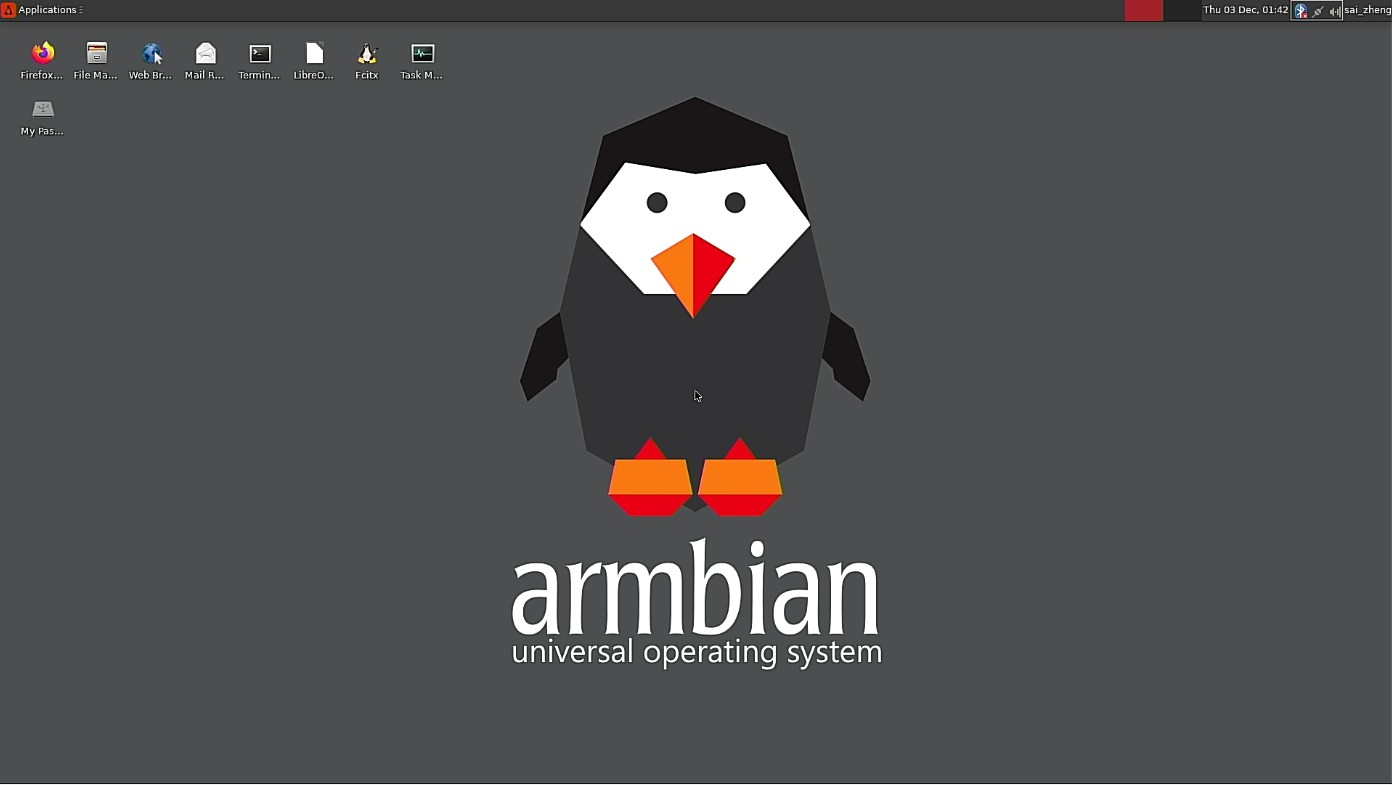 Kit
To flash image to TF card, you need:
PC x 1
TF card (over 8GB) x 1 (Over C10 is recommended)
TF card reader x 1
Installation
Step 1: Download flash tool.

Log in to balenaEtcher Official Website, download the flash tool balenaEtcher according to your computer's operating system;


Download Armbian image.

Step 2: Run balenaEtcher to flash image to TF card.

Insert TF card to card reader, and insert card reader to USB port of PC;
 

Open balenaEtcher, click Flash from file to select Armbian image;

 

Click Select target, select the TF card inserted to the PC;

 

 

Click Flash, wait to finish.

 

Step 3: Power on Station PC with TF card.

Remove card reader and take TF card out, insert TF card to TF slot of Station;
Power on and run Armbian system. (Note: Initial startup will be initialized, please wait patiently to enter Armbian system)
Video
Check out the video to boot Armbian easily.