Intro
Media Center displays local movies with noticeable posters, and automatically obtains updated posters and movie information. It also provides multi-level filter and local movie encryption setting, which helps users build private and exclusive theaters.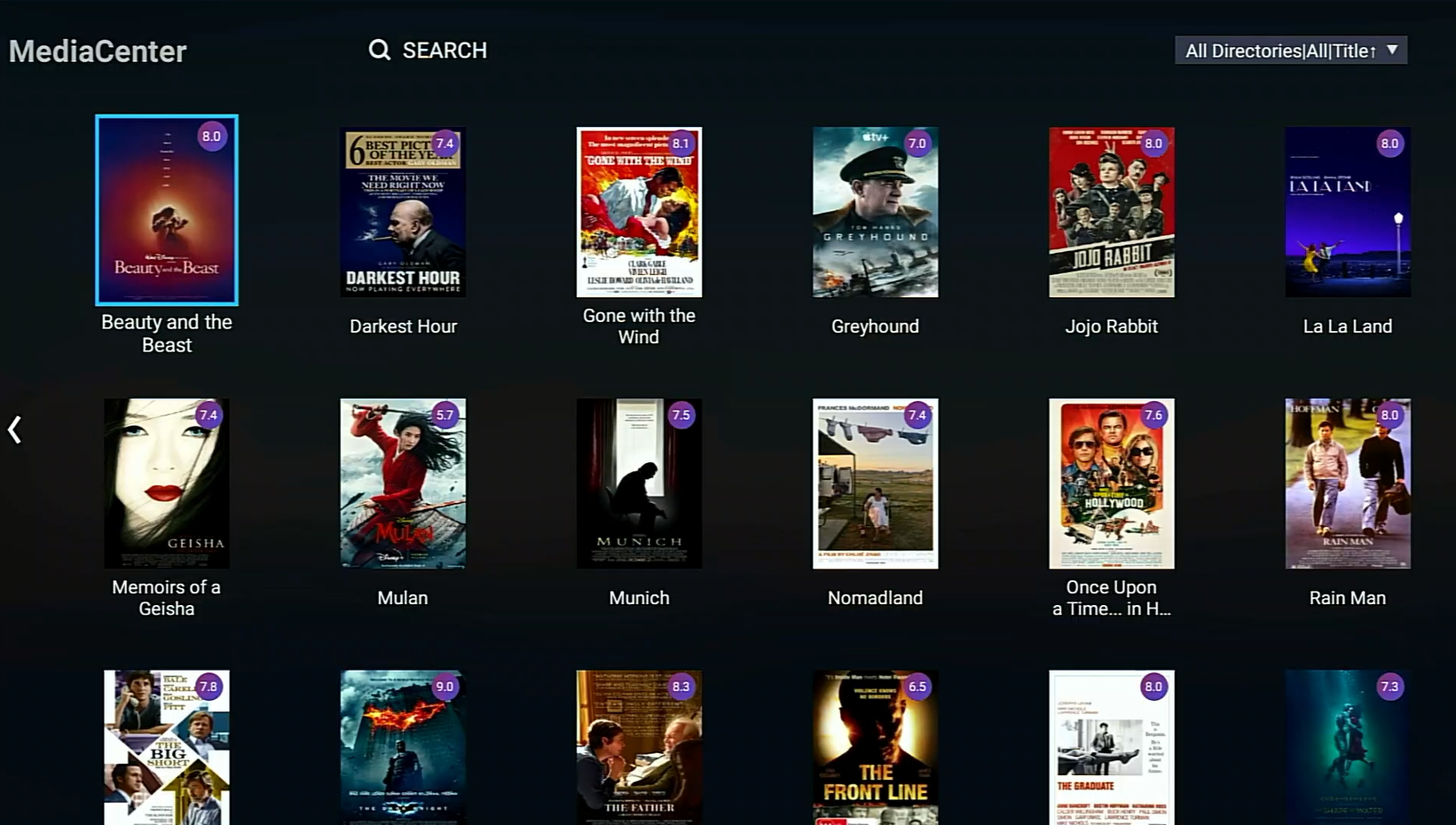 Add local movies
Enter Media Center;

 

Press "←" to activate the left side bar through remote control or keyboard;

 

Select Video Manage -> Add Folder To Library;

 

Choose the folder and long press OK (or short press Menu);

 

Select OK (Tick "Make directory private" if you want to make the folder private);

 

Wait for poster scanning;

 

Back to Media Center.

 
Video
Check out the video to finish adding.

FAQ